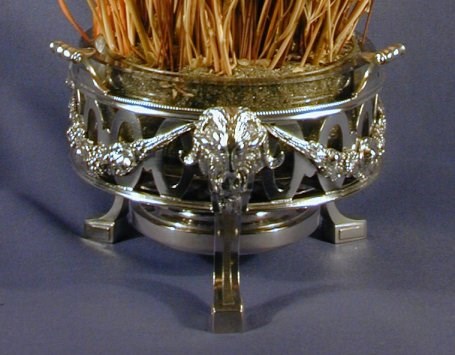 Pair of antique Belgian silver braziers, Bruges 1788.

Price: £20,000-£50,000

Ref No. 05284

+44 20 76 29 62 61
Description

Weight: 40x05The sides pierced with ovolo, with three ram's masks at intervals surmounting scroll legs and with garland swags between, with a twisted wire rim and three bifurcated scroll handles, includes cut glass liners and rose bowl nets.