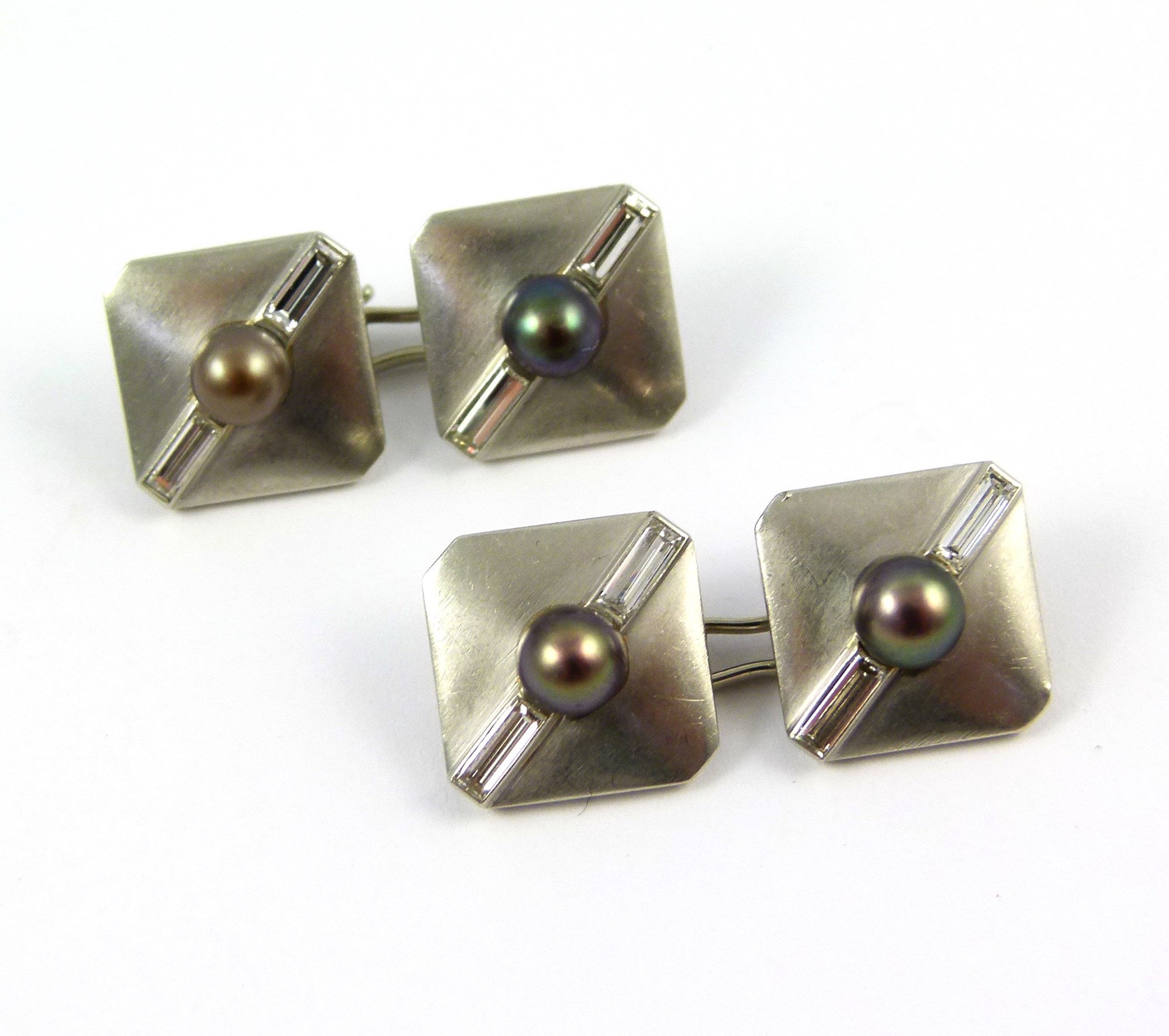 Pair of platinum, natural coloured pearl and diamond cufflinks by Cartier,

Price: £10,000-£20,000

Ref No. 44461

+44 20 76 29 62 61
Description

Weight: 22geach square panel with a central natural grey-black pearl and two baguette diamonds on a diagonal line, rubbed serial number 0977, accompanied by SSEF report no. 73395 stating that the pearls, 1.19ct, 1.04ct, 0.99ct, 0.94ct, are natural, of saltwater origin, and show no indication of colour modification.